Audi RS2 | PH Used Buying Guide
[ad_1]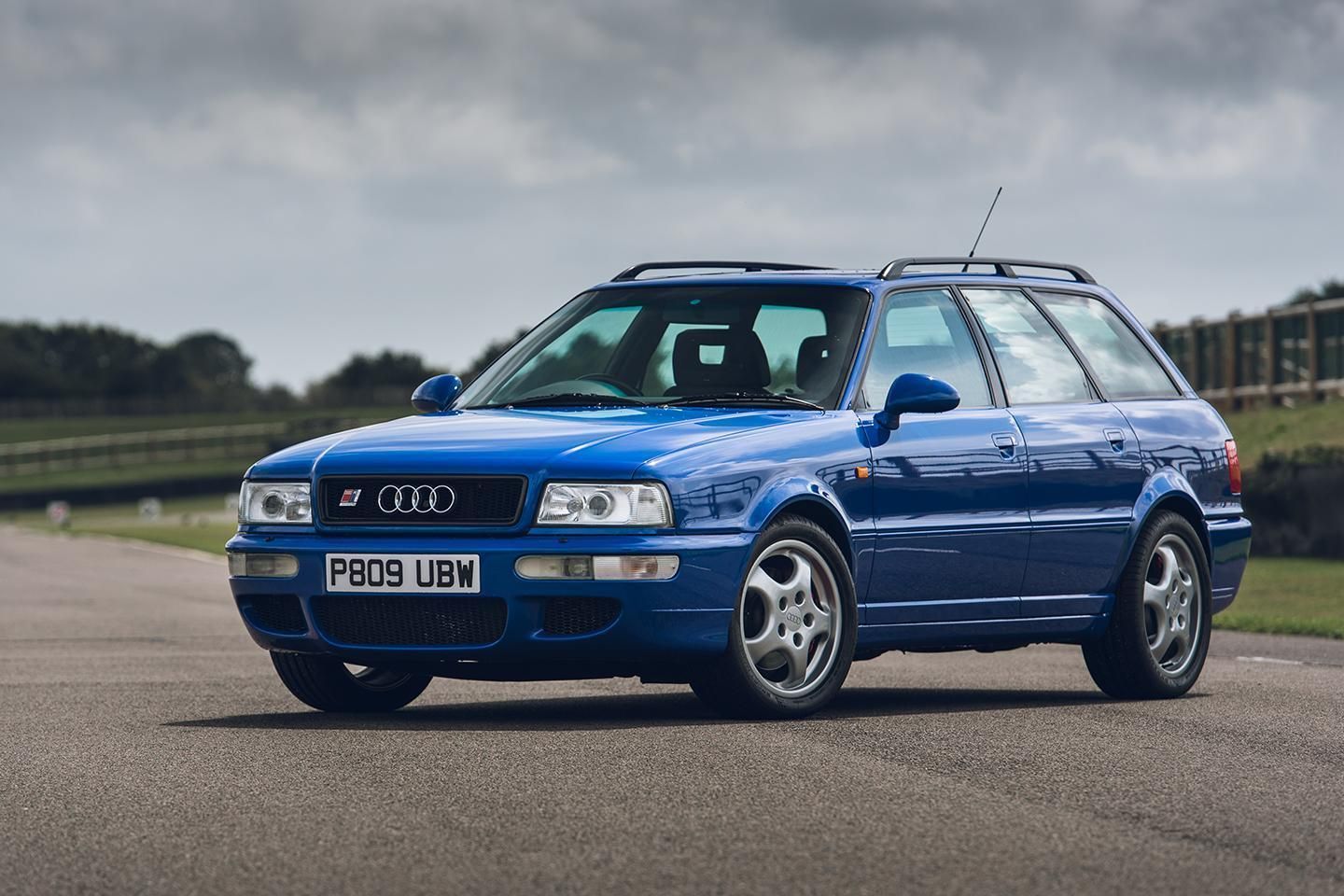 Key considerations
Available for £80,000
2.2-litre inline five turbo, all-wheel drive
Characterful and secure
Still feels quick today
Quite a few parts are RS2-specific and hard to find
A very cool way to transport furniture
'You weren't even there, man.'
If you're under 45 years old today, in 2022, you wouldn't have been there in 1994 to drive the Audi RS2 Avant when it first shocked other users of the public roads. Unless of course your parents were wise enough to have bought one and at the same time daft enough to let you drive it before you got your licence, an unlikely confluence of events.
The RS2, with its alien mix of turbo whistle, five-cylinder howl, rampant acceleration and IKEA flatpackability, wasn't the world's first fast estate. The Volvo 850 T5 had arrived a year earlier, and of course Subaru had been churning out speedy wagons for a good while longer, but the Audi trumped everything that had gone before and established itself as the fastest point-to-point – or perhaps more accurately point-and-fire – estate car ever.
As Audi's first RS-badged vehicle, it marked the company's determination to take on BMW and Mercedes in the autobahn/Alpine pass domination sector. It was a collaboration between Audi and Porsche, who had already worked together on the 924. This time around Audi wanted to build a fast coupe. They'd seen what Porsche had done with the Mercedes 500E and obviously Porsche's experiences with the all-wheel drive turbocharged 959 were relevant too. Heavy investment in that 959 programme had taken Porsche to the brink of ruin, so the RS2 project was pretty timely for them.
Based on the facelifted B4 80 (which came with a longer wheelbase than the preceding B3, along with a new rear axle and fuel tank) the RS2 was laid down as an estate rather than a faster S2 coupe partly because Porsche didn't want to contribute to its own downfall by producing a 911 rival. Understandable, and Audi was happy enough with it because a wagon was so out of whack with the concept of high performance that it was bound to attract worldwide attention. Which it did.
A batch of specially finished Audi 80 shells was sent from Ingolstadt to Porsche's Rossle-Bau facility in Zuffenhausen for construction on the same line that had been used for the 500E. Porsche fitted a big KKK turbocharger to the tuned 2.2 litre 20-valve inline five – a howling hark-back to the first Quattros – before adding a six-speed manual gearbox (a relative rarity at the time) along with various parts from the 968 Club Sport and 964 Carrera, including Cup-style 17in alloys, big brakes, and the legend 'Powered by PORSCHE' stamped on the plenum cover. The result was 911-beating power reined in by Audi's Torsen open-differential all-wheel drive system with an electro-mechanical locking diff at the rear.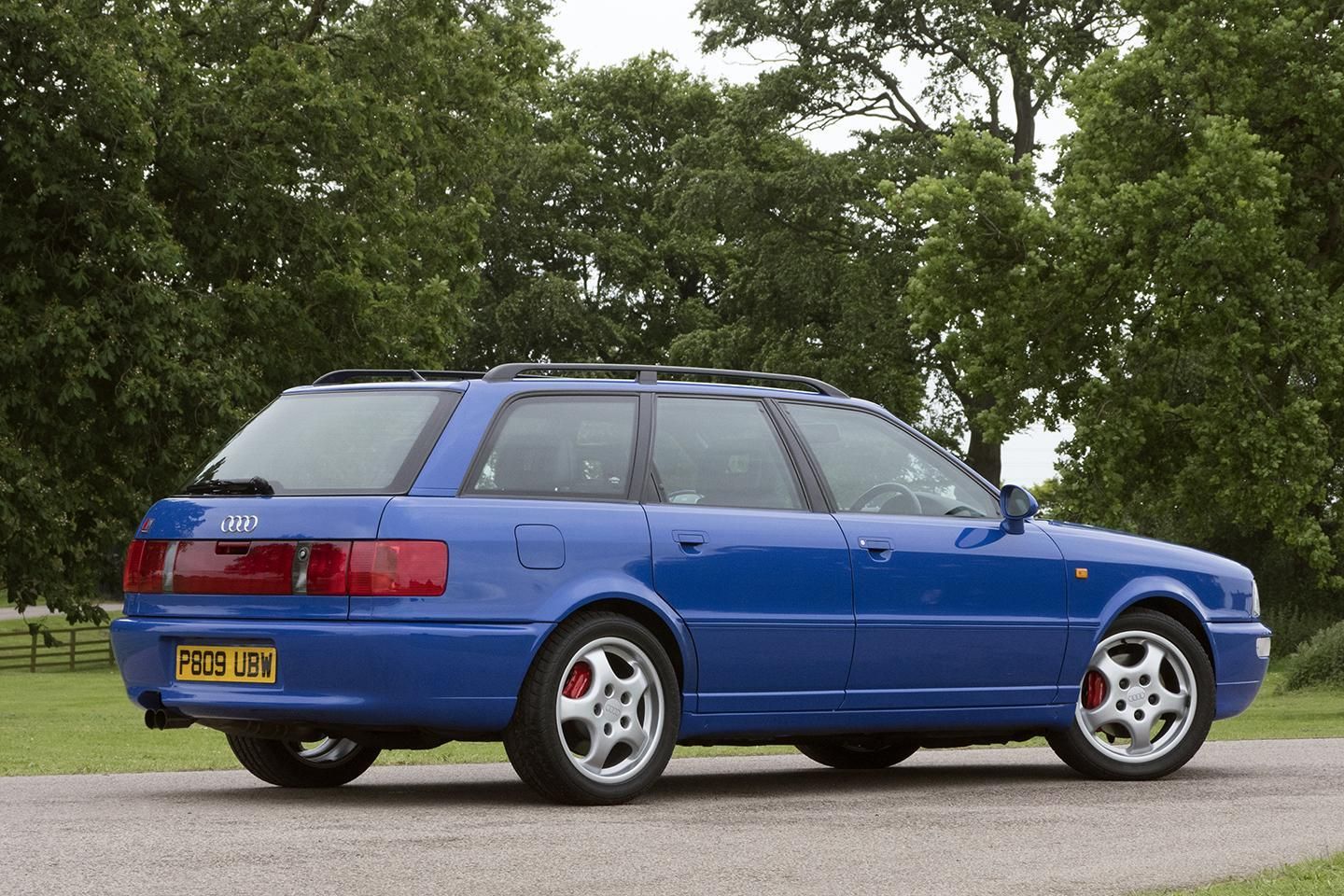 For those who did drive one back in the day, or who were even just passengers in one, exposure to an angry RS2 was one of those formative experiences that lingered long in the memory. Your humble writer knew one of the lucky few who had managed to nab a car from the UK's quickly sold allocation of 180, or 182, depending on which end of the internet you believe. He remembers being taken to lunch in it with a couple of other impressionable young bods. The car had been chipped by an amount now forgotten. When the owner asked the question in the bottom two gears it felt like we should have been wearing crash helmets, which was a peculiar sensation in a leather-lined luxury estate. To experience that sort of acceleration normally you had to be on a biggish motorbike.
Famously, it outperformed a McLaren F1 over the 0-30mph sprint, covering that interval in 1.5sec (0.2sec quicker than the F1) in a road test by a reputable British mag. In the spec panel we've given the pessimistic official times a swerve and instead gone with that mag's test numbers, which were 4.8sec for the 0-60 (compared to 5.4sec officially) and a semi-comical 3.7sec for the 0-50. That's what happens when you've got mega traction and a decent bod at the wheel. And power, of course. 315hp might not seem a lot now, but it was almost 30 years ago. It gave the RS2 Ferrari 456-rivalling performance, a level that was all the more incongruous in an estate car body. Even in 2022 you won't find it wanting.
RS2 production lasted for just 17 months, from March 1994 to July 1995. 2,700 is commonly touted as the total number built, but some sources quote a more exact number of 2,891. It was never sold in the US.
Of the 180, or possibly 182, right-hand drive cars built for the UK market, the number of cars remaining registered here is now below 130. Around 90 of those have been stashed away, leaving about 40 legally driveable vehicles. From that larger total of 130, just two RS2s were on sale in the UK at the time of writing. One was going for £22.5k, which might be tempting were it not for the fact that it had no engine, gearbox or various other important bits, the car having been broken for parts and then left in a garden some time ago. The other one, also in Ragusa Green but in rather better nick, was on PistonHeads classifieds. If you want to flip straight to that one you'll find a link at the end of this story in the Verdict section.
If you think you'd like to buy that car, make sure you're holding plenty of folding. Six years ago our very own Mike Duff told us that you could pick up a leggy (127,000-mile) UK example for £30k, which represented a doubling in values over the previous three years. If at that point six years ago you thought about taking the plunge but didn't bother for whatever reason you might be kicking yourself now. You'll doubtless find cheaper LHD cars in Europe, but the price of the UK one we're talking about here is a collar-loosening £80k. Still worth it, even at that sort of dough? Only you can answer that one. To help you make the decision let's give you a bit of a leg-up on the ins and outs.
SPECIFICATION | AUDI RS2 AVANT (1994-95)
Engine: 2,226cc, five-cyl turbo
Transmission: 6-speed manual, all-wheel drive
Power (hp): 315@6,500rpm
Torque (lb ft): 302@3,000rpm
0-62mph (secs): 4.8
Top speed (mph): 163
Weight (kg): 1,595
MPG: 21 (approx.)
Wheels (in): 7 x 17)
Tyres: 245/40
On sale: 1994 – 1995
Price new: £45,705
Price now: from £80,000
Note for reference: car weight and power data are hard to pin down with absolute certainty. For consistency, we use the same source for all our guides. We hope the data we use is right more often than it's wrong. Our advice is to treat it as relative rather than definitive.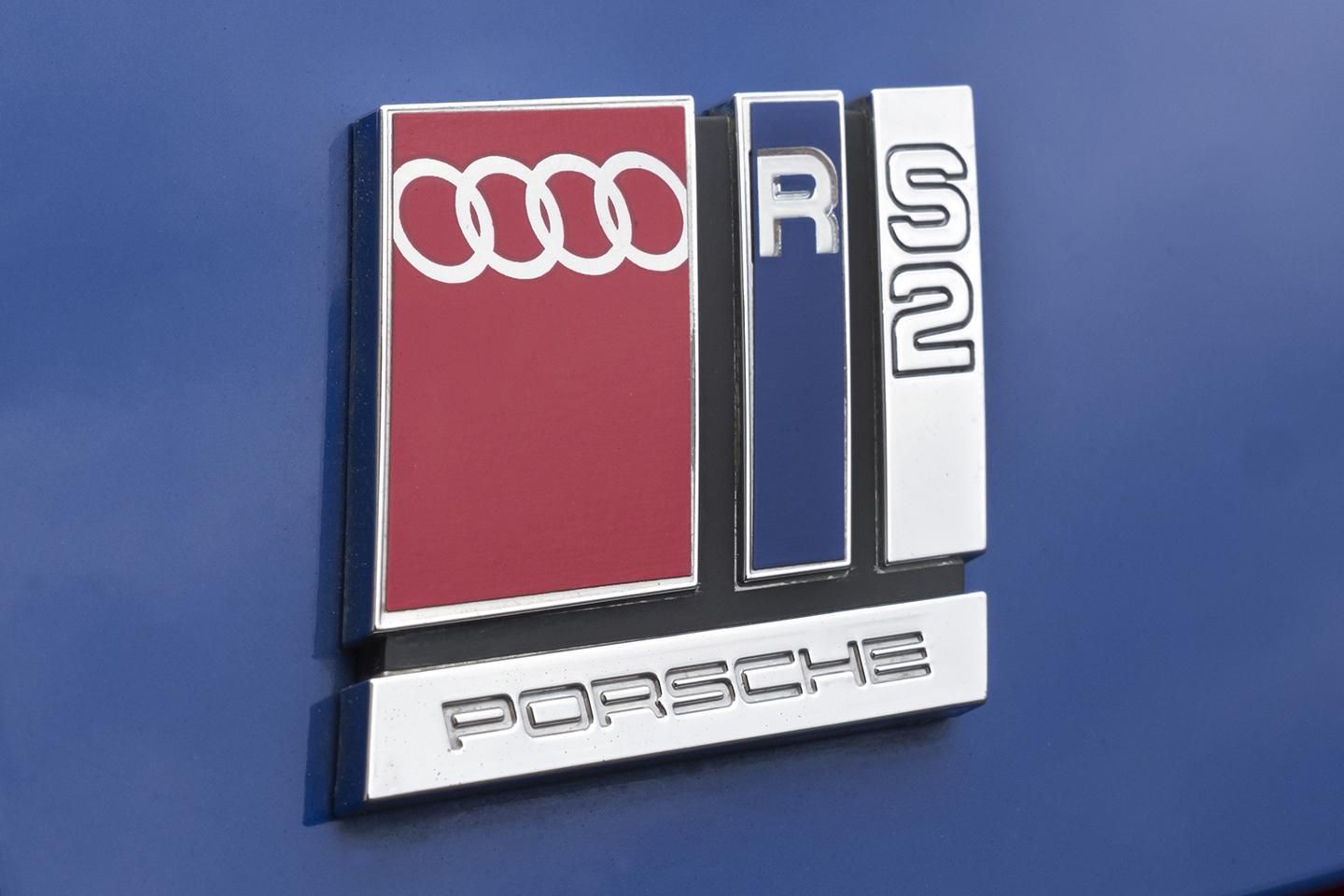 ENGINE & GEARBOX
Audi's tough-as-old-boots ADU 2.2 litre five-cylinder was at the heart of the RS2, but the soul of the RS2 came with the Porsche modifications. Besides the boosted-up KKK24 turbocharger, Porsche fitted new cams, a new low-pressure exhaust, a new Bosch ECU, high-flow injectors and a beefed-up intercooler. That lot added up to an 85hp uplift over the S2.
Nowadays a car manufacturer would laugh at the oversized KKK turbocharger chosen for this application. There was power aplenty, but also lag aplenty. That was either a source of frustration or excitement, depending on your outlook. To get over the worst of the lag when exiting corners some owners resorted to the old rally wheeze of keeping the right foot in while left-foot braking. Once you were in the torque band, 3,300rpm and above ideally, the passing performance was mighty. The 60-80mph lunge disappeared in three and a bit seconds – in fourth gear. There was supposed to be a 155mph 'gentleman's agreement' in place in Germany for top speeds, but a blind eye appears to have been turned to the RS2, presumably because of its Porsche connection, as it did 163mph.
The weightiness of the flywheel could turn smooth gearchanging into a bit of a balancing act and the action of the CRB six-speed 'box was more industrial than enticing, but age and mileage added looseness, hopefully stopping short of selector trouble but not always. The equally industrial clutch was good for many a barmy launch, but overdoing that type of stuff could break first gear. Synchros and the shift collar could also wear out. There was no auto option. The AWD system was very rugged.
Although the RS2 wasn't cheap to fuel, any mpg figure better than the mid-20s being cause for celebration, servicing costs weren't too bad. Finding the right dealer could be a jaw-grinding experience however as not all Audi dealers were that clued up on them and some Porsche dealers looked down their noses at them. It was important to keep the servicing going, though. You were asked to change the cambelt every 80,000 miles. It was RS2-specific with an extra tooth and you had to pay around £400 for the belt and water pump kit. That didn't include the tensioner/idler pulley. Spark plugs were changeable on a 20,000-mile schedule (they are known to come loose), and you were well advised to keep a general eye on lube levels.
You won't be massively surprised to hear that coil packs conk out. Checking that the turbo unit's cooling water pump was still functioning was time well spent. Stuttering, black smoke and a reluctance to rev beyond 4,000rpm was suggestive of a duff MAF sensor. Without the black smoke, it might be overboosting and time for a new wastegate. Fuel pumps got tired too. The driveline was tough enough to respond well to tuning. MRC Tuning in Banbury have a good reputation, as do QST in Haywards Heath, Sussex.
By the early 2010s some parts were becoming either hard or impossible to find in the UK or, if you could find them, ruinously expensive from main dealers only. Audi did set up Audi Tradition with the avowed intent of supplying spare parts, accessories and services for classic Audis, but the website for this is rather poor and, apart from a hope-giving appearance on the header page, the RS2 is thereafter conspicuous by its absence from the list of cars covered. There may be some RS2 parts in the 'other' section of that site but you'd need to know your part numbers to find out for sure as they aren't identified by model, which seems a bit rubbish. Outfits like Quattro Corner have done their best to keep owners supplied with NLA/discontinued parts. TPS Coventry also have a good rep. Specialist forums like RS246.com and s2forum.com are invaluable sources of information.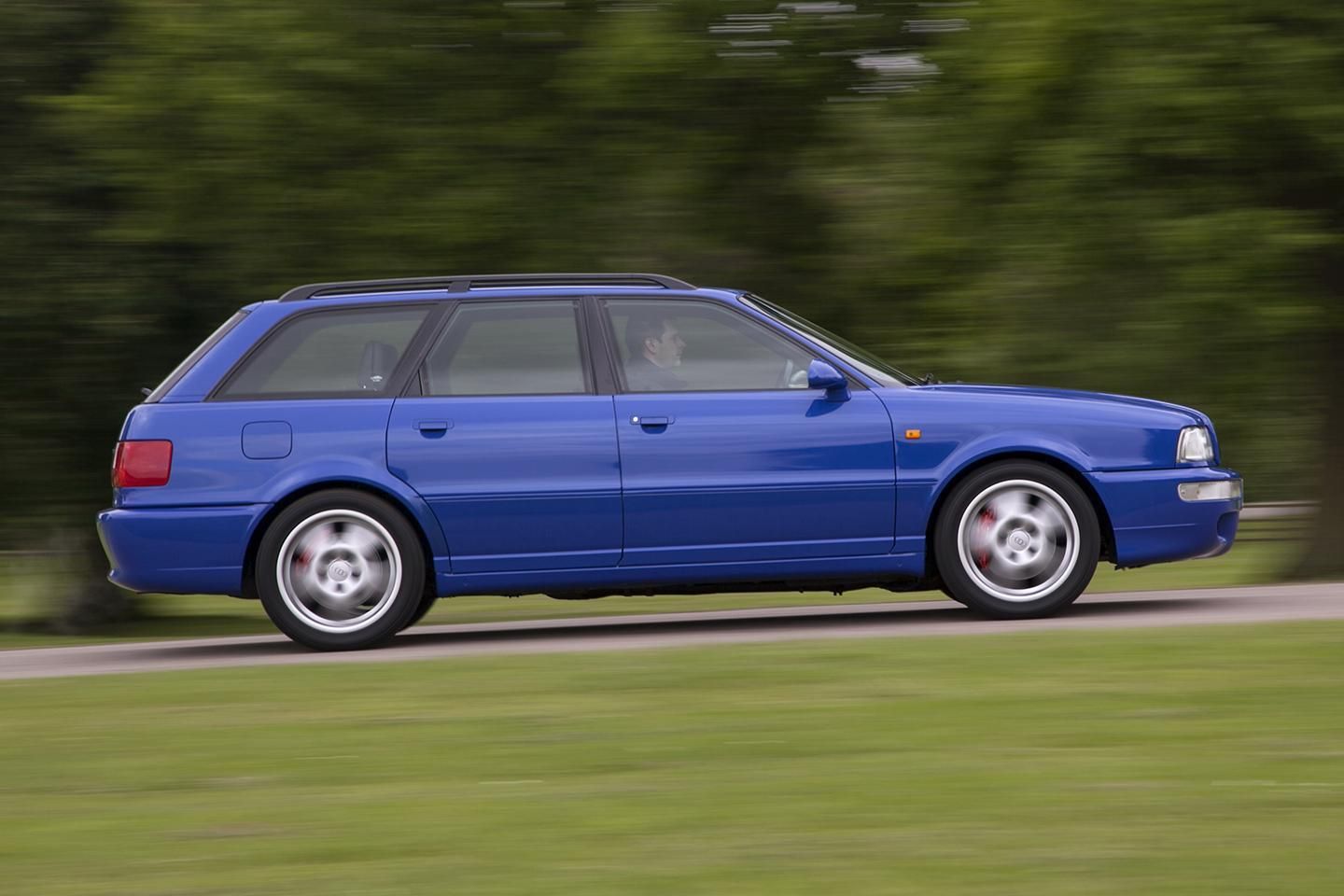 CHASSIS
Obviously Porsche tweaked the Audi 80's suspension for the RS2. The ride height was dropped by 40mm, and the damping was firmed up. In period it felt hard, but hard suspension is something we've all grown accustomed to over the years and the 2's firmness is nothing compared to the small-change-rattling rigidity of the B5 RS4. If you're a child of the modern age and you're driving an RS2 for the first time you might well be pleasantly surprised.
It was a tall car and the amount of roll when tanking on might initially scare you, but it would hang on for ever despite very little of the longitudinal engine's weight being located behind the front axle. Grip was predictably immense and understeer impressively limited, all things considered. You manually switched in the locking rear diff via a dash button. There might be a reluctance for that diff to stay locked in on some cars today.
The hydraulic steering was more talkative than the early electric racks at least, but you wouldn't go into raptures about the feel. The steer was more about efficiency than emotion – later cars like the B7 RS4 were perhaps more successful at delivering both – but the warble of the RS2's brought its own buzz.
Some care was needed on tyre selection as replacing the original 245/40 ZR17 Dunlops (now almost extinct) with newer ones bearing the same fitment numbers would often result in rubbing on turns because, a bit like clothing sizes, tyre sizes have altered over the years. Tyres that said they were 245/40s turned out to be not the same size as those Dunlop 245/40s. The best/only solution was to stretch 235 or even 225 tyres over the wheels.
Braking was taken care of by big (332mm) Porsche discs with red Porsche-branded calipers. They needed a good shove but they worked. It made sense to change the caliper slider plates and fixings at the same time as the pads as this was a common area for corrosion to strike. Some owners had no problems with brake squeal, but others reckoned that replacing the dampener pads as well as the actual stopping pads was essential to avoid noise. Handbrake cables routinely stretched.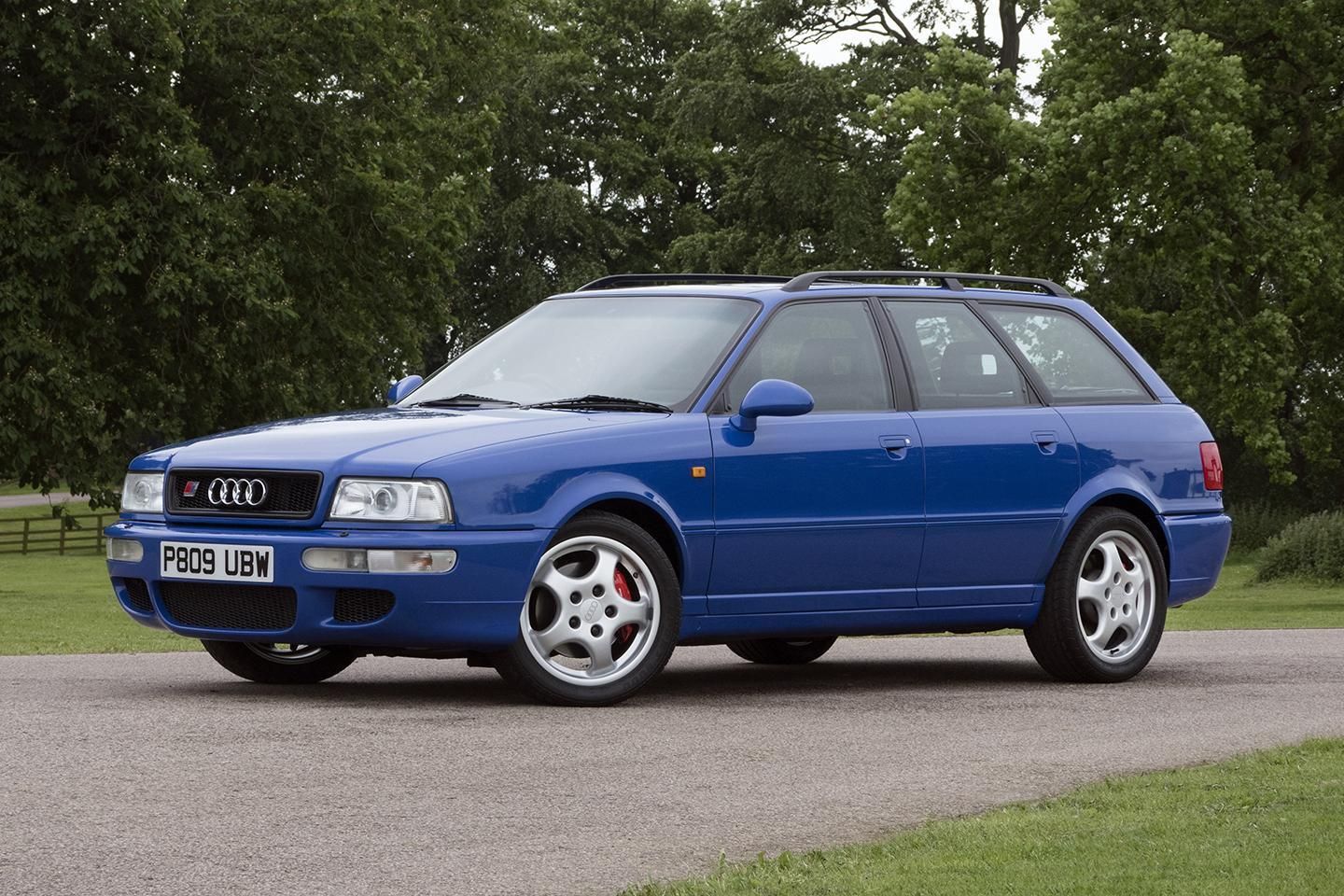 BODYWORK
As you might expect from any car from the mid-1990s, corrosion is an ever-present threat. Given the values, you'd also expect owners to have taken all necessary steps to keep that threat at bay. From a buying perspective the most vulnerable areas – wheelarches and sills – are relatively easy to spot.
Of the 13 colours available, three were metallics – Pearl White, Polar Silver and Ragusa Greens – and seven were 'pearl effect' – Amethyst Grey, Indigo, Blue, Ruby Red, Emerald Green and Vulcan Black and RS Blue, which was the RS2's version of Nogaro Blue. While we're on the body, let's check out the design of the four-piece grille badge. Two slim vertical parallelograms on the right – a blue-enamelled 'R' and a chrome 'S2' – were bracketed on the left by a larger red vertical lozenge bearing Audi's four rings and underneath by a chromed 'Porsche' underline bar. Says it all really.
To nobody's particular surprise window regulators fail. The bespoke door mirrors have become very hard to find but a couple of years ago an owner was offering 3D-printed substitutes on the rs246.com site. Try not to let anyone drive into the back of your RS2 as replacement bumpers are very stupid money.
As an aside, four prototype RS2 saloons were made but never put on sale. Two are thought to be in the Middle East and one is in Audi's Ingolstadt HQ. Maybe you know where the fourth one is.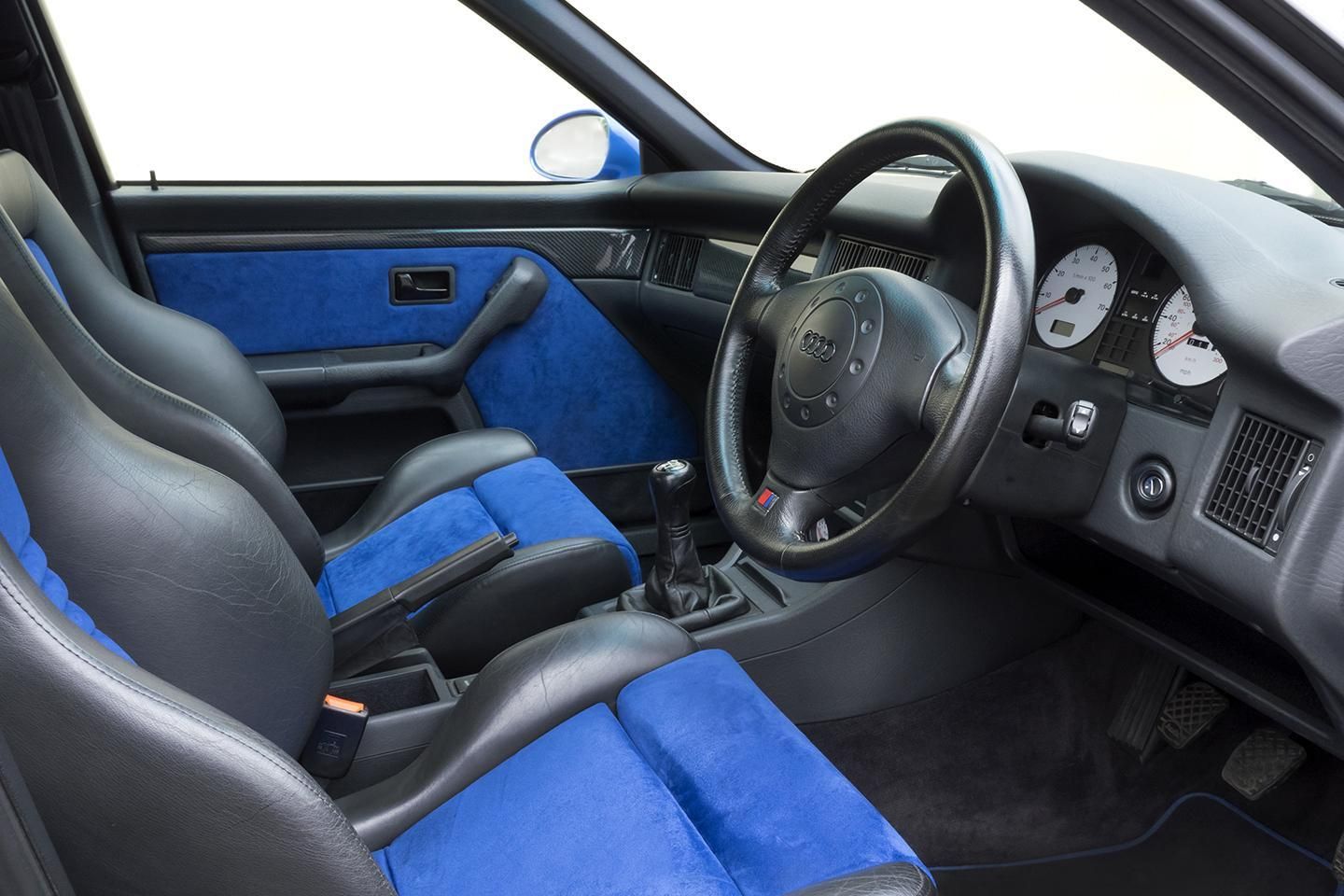 INTERIOR
You sat high and handsome in an RS2's Recaro seats that still had the back-tilt mechanism from use elsewhere in two-door cars. They were upholstered in either timeless full leather or a not quite so timeless mix of leather and the Alcantara that also featured on the door cards. There was plenty of glass to peer through. Wind and road noise give away the car's years somewhat, but it was by no means unliveable-with. You could easily daily it on a mix of fast roads if you weren't worried about the scourge of 21mpg or the value-eroding accumulation of miles. For continental motoring it was a pity that cruise control wasn't part of the standard spec.
Carbon fibre trim was still in its early days in the mid 1990s, so the CF-effect chunks that you could have instead of wood in the otherwise quite plainly configured RS2 cabin added an element of excitement and purpose, as did the instruments, whose light grey faces neatly reflected the colour of your own face after your first experience of full throttle in second. You checked the subsidiary group of three dials at your own risk as they were well out of your eyeline.
The air-con worked well. Many of the black plastic interior trim pieces were RS2-specific and, along with the gear knob, became hard to source.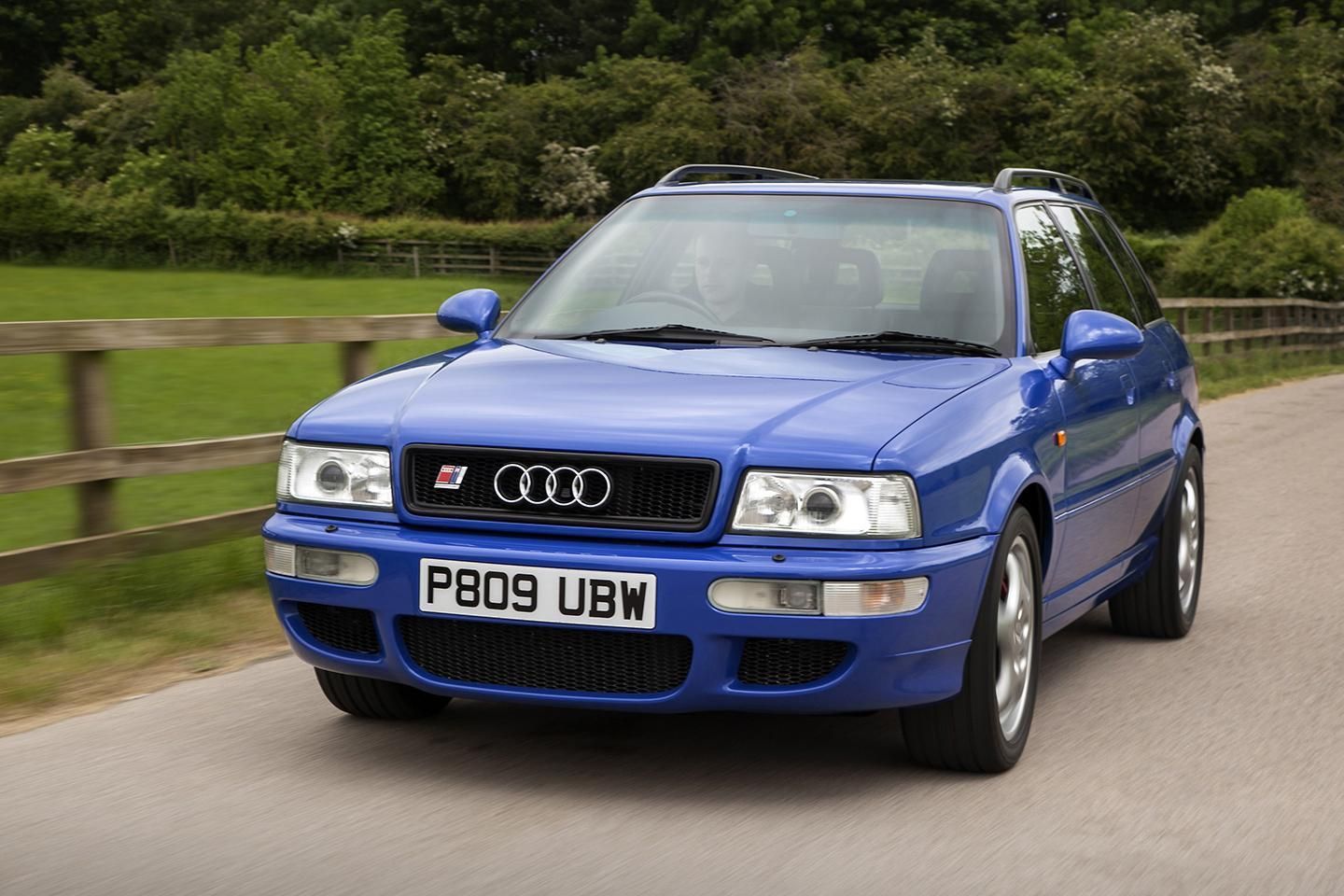 PH VERDICT
Back in the mid-1990s the RS2 was a low-profile exotic with a suitably exotic price. At nearly £46k it was 25-35 per cent more expensive than the nearest equivalents from BMW (E36 M3) or Mercedes (C36). Today, you could walk straight past an RS2 in a Bradford back street without even noticing it. You might even think it's some dopey herbert's lame attempt to spruce up a basic diesel A4 wagon.
That's the magic of the RS2. You might think it's a shame that this car's glorious heritage can be so easily overlooked by uninformed observers. Alternatively, you could call it a tribute to the timelessness of the design. And not just the design, either. The performance too. In a world of 400hp 2.0 hot hatches the RS2's 315hp might seem underwhelming, but nearly 30 years after its launch this car will still bristle up your neck hairs and blow the doors off just about anything else on the right road. The build quality is from a different age, in a good way.
As mentioned at the beginning, they didn't make many RS2s in the first place. Natural wastage means there are very few RS2s available for sale anywhere now. They were expensive new, too, so don't expect to find any 'bargins'. Four years ago, a 100,000-mile car in nice condition would have been £35-£40k, or up to £30k for a less fresh example, with sub-50,000 milers going for £75k. Today, the selection of cars on PH classifieds that we like to provide with these guides is just one car long – this 51,000-mile '95 specimen at a fiver short of £80,000 (already sold – sorry! MB). The ad copy is a bit wonky – they've got the engine capacity down as 2.5 litres and the power as 232hp – but Ragusa Green is a nicely understated hue for one of these (the paint was refreshed in 2020) and the overall condition of the car inside and out appears to be top-hole.
The big question is, of course, is it so superb that you wouldn't want to drive it for fear of depressing its value? No. We reckon you could put some more miles on that green car and be able to rely on continuing appreciation to keep you ahead of the curve if you ever wanted to pass it on. Why would you, though? What a thing to be able to take along to Goodwood or the Silverstone Classic.
[ad_2]

Source link